2021
New Red Battlefield - Valencia City
● Added "Valencia City," a new battlefield in Red Battlefield.
- You battle over 5 contested areas in the Red Battlefield of Valencia City.
- The area is marked for each territory, and you can occupy the relevant areas when only your allies are in them.
| | | |
| --- | --- | --- |
| Unoccupied Areas | Black Desert Occupied Areas | Red Desert Occupied Areas |
| Yellow | Blue | Red |
- Each team can earn 1 point per second for each area occupied. The team that first earns 3,000 points wins.
- Occupying an area takes a certain period of time and timer progression will stop when an enemy enters the area.
- You can continue occupying the area by defeating all enemies encroaching upon the occupied area.
- Also, strategies and cooperation are important since a debuff will be applied to reduce a certain level of damage reduction and evasion stats around the occupied areas.
* Please note that you must deactivate non-combat stance (from Tabs and Skill Use) to enter the combat zone from the starting point of each team.
Success at Occupying Area
(Black Desert Team)
In Combat to Occupy Area
(Black Desert Team)

Failure to Occupy Area
(Black Desert Team)

* You can check out the Red Battlefield content and Valencia City battlefield content by going to [Adventurer's Guide - Red Battlefield: Valencia City].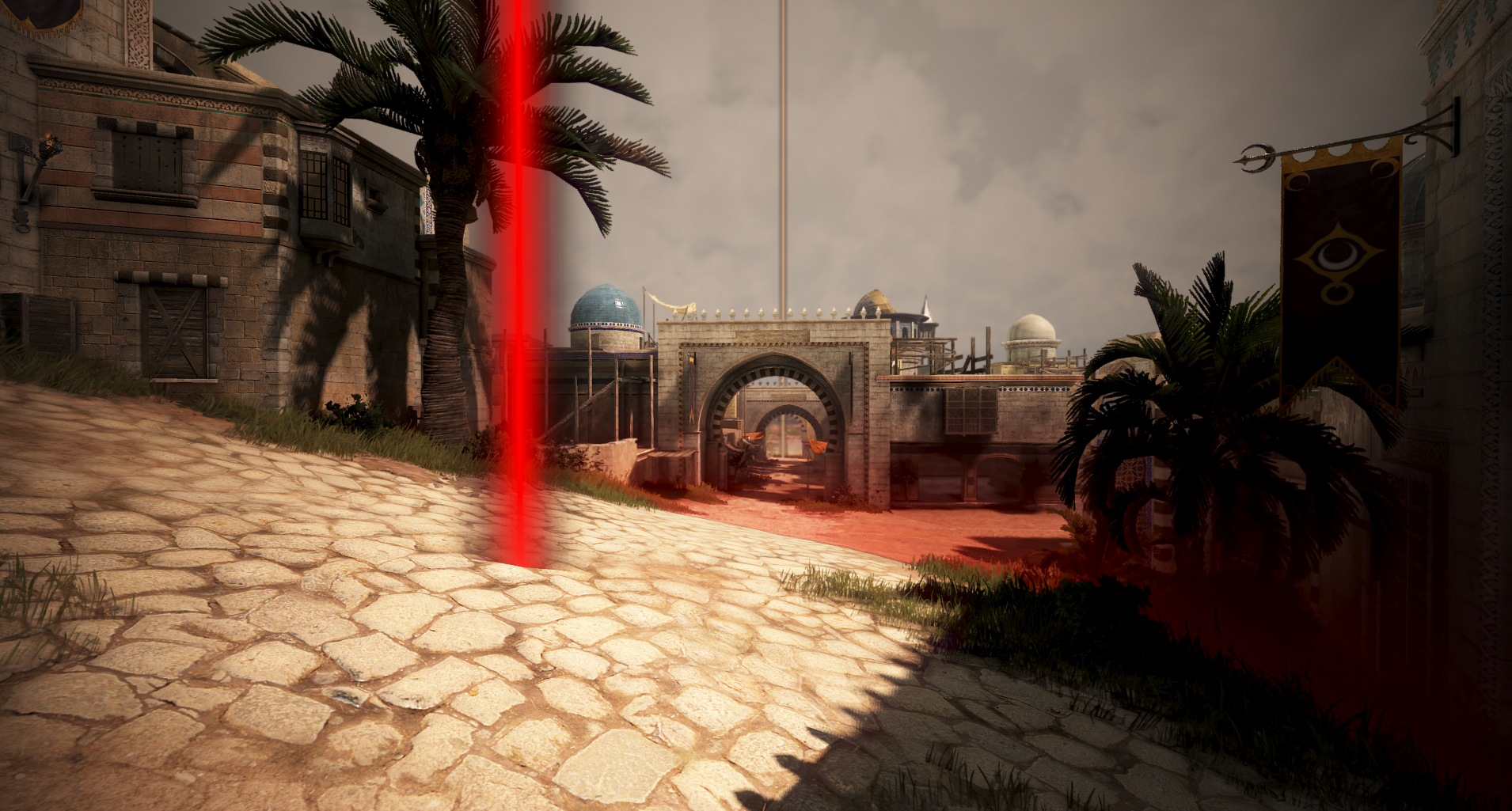 Valencia City was added as a new battlefield for the Red Battlefield.
For the Red Battlefield in Valencia City, you can earn points by occupying areas instead by defeating opponents. The rules by which areas are occupied in Valencia City allow our Adventurers to plan out their plays strategically such as taking over opponents' occupied areas, defending allies' occupied areas, and suddenly attacking opponents in the busy city streets. However, since you can win by occupying areas for certain periods of time instead of defeating your opponents under these rules, a debuff to damage reduction and evasion stats will prevent you from resting on your laurels.
We will continue with our updates to provide a more seamless and enjoyable PvP experience for our Adventurers.