Everyone's opinion and feedback on Succession Sorceress(Post Maegu Release)
May 16, 2023, 05:44 (UTC)
433 4 5 0
Last Edit : May 16, 2023, 05:44 (UTC)
# 1
The big class rework made succession sorceress more versatile than before with a new prime skill(with a flexible option of either being a cc or a forward guard) and the magnus skill as well as adding super armor to Prime: Abyssal Flame. The class also got some new cancels as well.
I know there are even fewer succ sorcs out there than before but I want to ask you how are you guys faring in this meta in both pvp and in pve. I ask streamers about their opinions on the class but they don't seem to know much or even at all.
If you have any feedbacks or ideas to improve the class you're more than welcome.
Last Edit : Jun 1, 2023, 02:53 (UTC)
# 2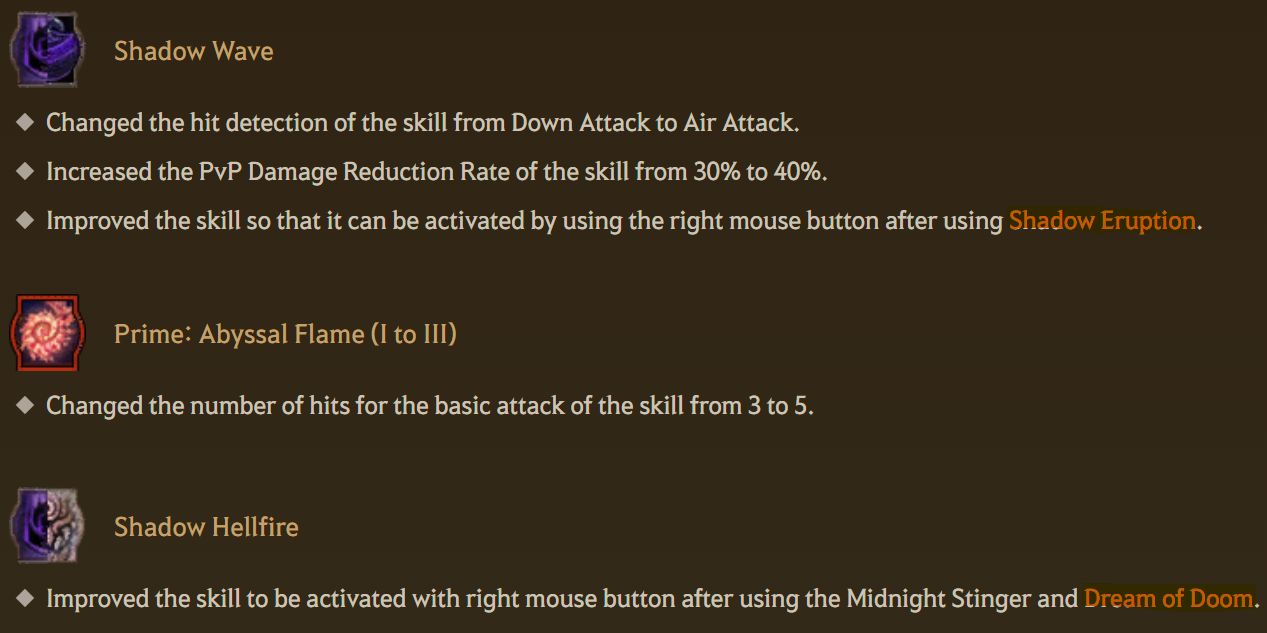 Isn't it better to sync Shadow Hellfire with Shadow Eruption since both are protecteed melee and sync Shadow Wave with Dream of Doom since both are unprotected ranged?
Last Edit : Jun 1, 2023, 10:40 (UTC)
# 3
Last Edit : Jun 4, 2023, 04:41 (UTC)
# 4
Those are some good discussions, I thought all succ sorcs players switched or stoppped caring about the class. Good to see people acknowledging the issues and suggesting feedbacks.