✙ Remedy ✙ | PC | NA | Prepping for T1/T2 Node Wars
Last Edit : 8 Days ago
# 1
✙「Remedy」 ✙
NA | PC | PvX | New and returning players welcome!
TL;DR VERSION BELOW!
Okok if you're interested in really getting to know what we're about, i'll say this:
I really want to get to know everyone and make everyone feel like they're valued in the community. That being said, I have no plans to grow the server or guild to extreme numbers. I feel this leads to a loss of intimacy and the sense of "belonging" in guilds. In Remedy, you can make an impact, you can grow, you can teach, you can play the game how you wish to play the game. All we ask is for you to be active. Again, we want to get to know you. We want you to feel comfortable asking questions, we want you to grow with us. Okay, tis all :) TANKS <3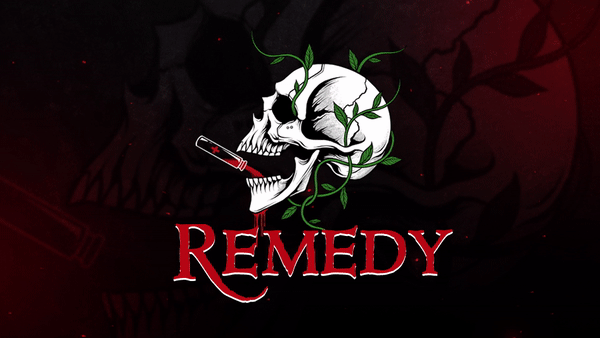 Who We Are
✙ New, small PvX guild founded by delon, uncleaunt, and skullsjr
✙ Our goal is to create memorable experiences for all of our members
✙ We are a chill guild, perfect for individuals with full-time responsibilities outside of gaming
✙ NO GEAR SCORE REQUIREMENT
✙ Discord required
What Remedy Offers
✙ Guild buffs/skills
✙ Open positions for both guild & Discord staff*
✙ Guild boss nights, movie nights, Phasmo nights, poker nights, & more
✙ Guides & resources for new and returning players
✙ Max guild payout
✙ Power-leveling
➤ If you're interested in joining Remedy, feel free to join our Discord :) https://discord.gg/T9c3XQBJjG or you can add me on Discord (delon) if you'd like to learn more about the guild!
Last Edit : Oct 1, 2023, 05:11 (UTC)
# 2
Heard the people in this clan are super cool, can confirm lots of gamers and chill people :)
Last Edit : Oct 6, 2023, 20:56 (UTC)
# 3
Last Edit : Oct 6, 2023, 23:51 (UTC)
# 4
Can confirm the people in this guild are sweet, entertaining, and a very chill group of fellows. This is a bribe, you should join us. We're very funny. While new the guild and it's folks are promising and you should be apart of it's growth and see it thrive to its full potential or be cringe and miss out.
Last Edit : Oct 9, 2023, 14:25 (UTC)
# 5
Chillest mfers to ever chill, confirmed.
Last Edit : Oct 9, 2023, 18:05 (UTC)
# 6
Just a tinge of the tism, if you feel me, respectfully
Last Edit : Nov 3, 2023, 16:27 (UTC)
# 7
Last Edit : 8 Days ago
# 8