Events
[Events] BIG Twitch Drops — Best-In-Guilds Championship!
Black Desert
Nov 20, 2021, 01:00 (UTC)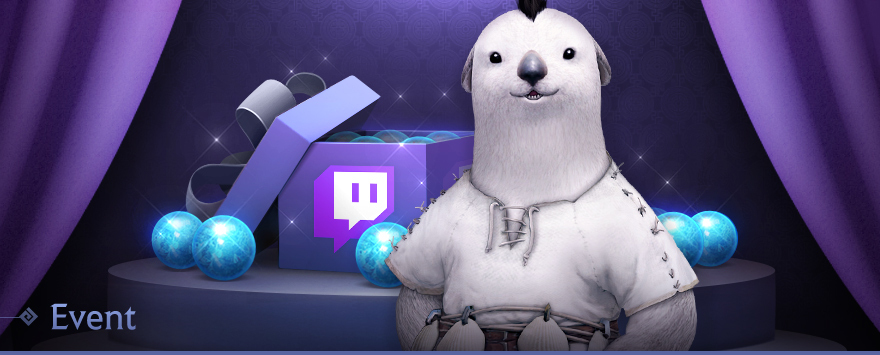 The Arena of Arsha Best-In-Guilds Championship will conclude this weekend! In anticipation of the epic battles to come, we've put together a Twitch Drops package just for you!

Starting November 20th, 2021, we'll be enabling Twitch Drops for the Official Channel during the Broadcast. After both NA and EU Official Broadcast end, drops will be enabled for All Channels within the Black Desert Category! 


All you need to do is tune into the Official Broadcast during the Tournament, or your favorite Black Desert Stream on Twitch after the Tournament concludes, and you'll be rewarded with these rewards!
Arena of Arsha Best-In-Guilds TWITCH DROPS
Event Period (Last Updated: 11/20/2021 09:21 UTC)
- November 20, 2021 (Sat) 15:00 (UTC) - November 21, 2021 (Sun) 15:00 (UTC)
- November 20, 2021 (Sat) 16:00 (CET) - November 21, 2021 (Sun) 16:00 (CET)
- November 20, 2021 (Sat) 07:00 (PST) - November 21, 2021 (Sun) 07:00 (PST)
- November 20, 2021 (Sat) 10:00 (EST) - November 21, 2021 (Sun) 10:00 (EST)
Event Details
① Link your Black Desert Online and Twitch accounts by going to My Page on the Black Desert official website.
② Using your linked account, watch a Black Desert Online stream that has Black Desert Online Twitch Drops enabled.
③ Get the following rewards by watching a Black Desert Online Twitch Drops stream for the required amount of time.
| | |
| --- | --- |
| Twitch Drop Stream View Time | Reward |
| 1 hour | Ancient Spirit Dust x200 |
| 2 hour | Choose Your Shakatu Box x1 |
You must claim the previous reward in order to activate the conditions for the next reward. If you fail to claim the previous reward, your progression towards the next reward will not be possible.
E.g: After reaching the 1 Hour mark and claiming the reward, the 2-hours rewards will be activated and view time will be counted again.
* The reward can only be obtained once.
Earning Rewards
① Claim the rewards from your Twitch Drops Inventory [Go to Twitch Drops Inventory]
② Go to your Web Storage in your Pearl Abyss account and click Receive Drops.
③ Send the rewards to the server and character of your choice. You can find the rewards in your in-game mailbox (B).
* Additional Notice
- Pearl Abyss reserves the right to change or cancel the event depending on mitigating circumstances. If changes are made, they can be found on this event page.
- Event items may have restrictions (sale/trade) and/or different binding settings/expiration dates. Due to this reason, these items cannot be transferred or restored.
- For details such as whether the item is bound, please refer to the in-game item description.
- Items and/or rewards that were used normally cannot be recovered.
- Participating in the event using inappropriate methods may result in a cancellation/retrieval of your reward(s) and/or restriction from the game.
- For any questions or concerns regarding the event, please contact us via [Support].
- Any content not mentioned on this page is subject to the [Black Desert Event Rules].