Notices
Oct 10, 2022, 12:30 (UTC)
Changed Update Date of Abyss One: The Magnus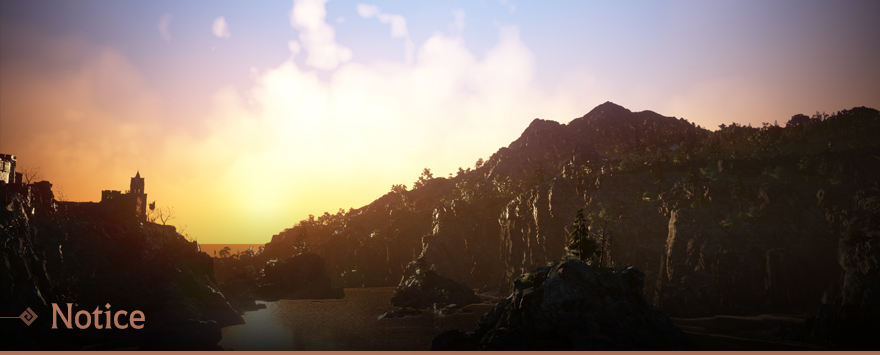 Greetings from the Black Desert Studio. 
With Abyss One: The Magnus scheduled to release on the official servers this upcoming Wednesday, October 12, we've been working hard to meet our Adventurers' expectations for the new content. 
However, during our final checks for the implementation of this content to the official servers, we discovered parts that required further development, which left us with the incredibly difficult decision to postpone the release of Abyss One: The Magnus for one more week to implement additional improvements. 
Every single person at the Black Desert Studio has been working together to present this content to our Adventurers, so it is with a heavy heart that we announce this decision. We ask for your understanding regarding this tough decision that was made in consideration of the new content's stability. 
As a result of this decision, the 2022 Autumn Season will begin as scheduled on October 12, while Abyss One: The Magnus alongside some of its features including region-to-region storage, fast travel between cities, and Rabam skills for all classes will release on October 19. 
We appreciate your patience, and we will do our best to prepare this content until it is ready for you to play. 
The Black Desert Studio