GM Notes
Dec 13, 2022, 21:15 (UTC)
Specialized Growth, Winter Season is OPEN!
---
---
---
---
---
---
The Winter Season starts
December 14!
The new class, Woosa, will certainly make this winter much more interesting. ⛄
Enjoy all season benefits as well as special Woosa events-! 
---
What is the Season? 
Black Desert's season servers are only available for a certain period of time. 
It's a special server that focuses on character leveling and growth. 
Only Season Characters can access Season Servers, but Season Characters can access all other servers. 
Seasons also bring unique Seasonal Gear and tons of other benefits! 
Starting December 14th, take a shortcut to amazing growth on the Season Server! 
First Season ever? 
The benefits of spending time in the Winter Season Servers! 
---

Reach target levels to get items that will help you!

Get even more help with Hot Time events that last 24 hours!

Season Pass: Special challenges for Season Characters!

Earn great gifts just by graduating!
Check out the Season's Characters and Season-exclusive gear.
Ready to break the season with Tuvala Gear? 
---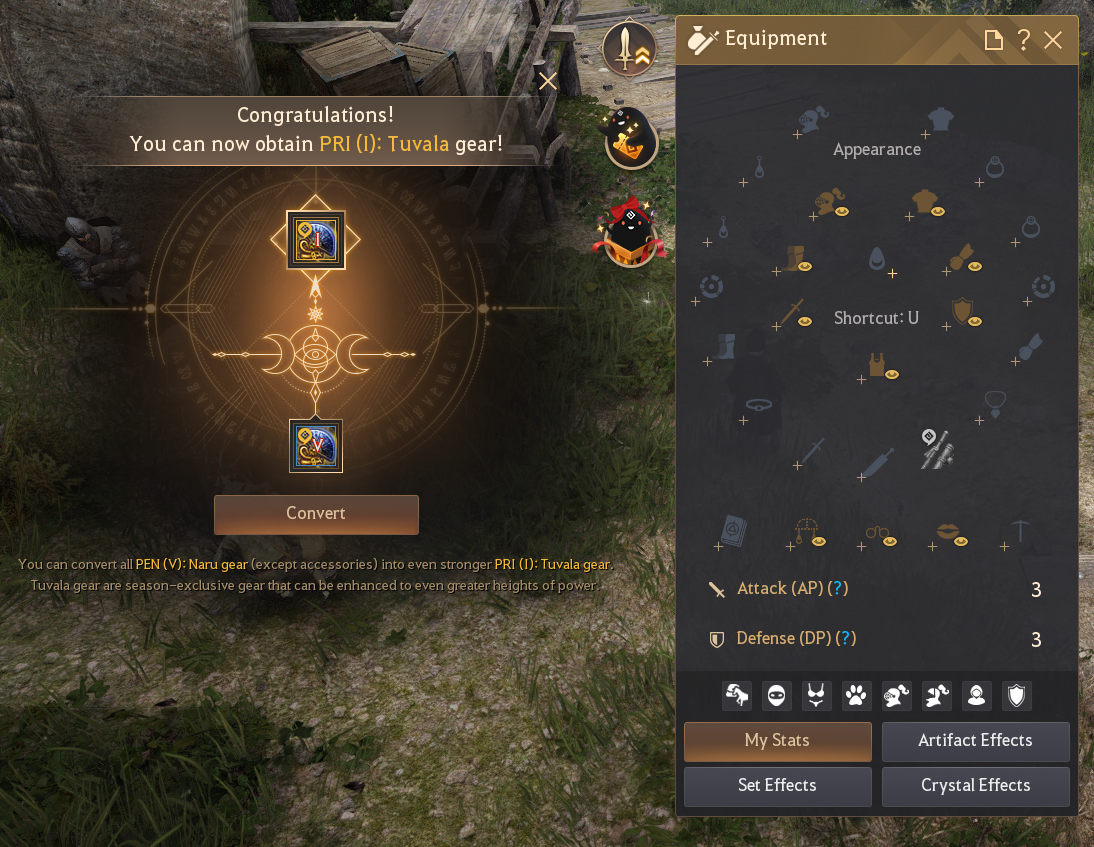 Hot Time buffs that last for 24 hours!
Shortcuts to explosive growth! 
---
Combat EXP 
150%
Weekday (Monday 02:00 ~ Friday 16:00 UTC)
250%
Peak Times (Friday 16:00 ~ Monday 02:00 UTC)
Skill & Life EXP
50%
Skill EXP (Active 24 hours a day)
30%
Life EXP (Active 24 hours a day)
---
---
---
---
---
---
---
---
---
---
---
Special Challenge, Complete the Season Pass!
Complete various challenges and receive rewards!

---
Enjoying Seasons?
Season contents and graduation gifts for Adventurers who graduate.
---
Perfect for Season Gear!
Season exclusive content
Take the leap to regular servers
Graduation gifts