GM Notes
May 31, 2023, 13:45 (UTC)
BDO Monthly May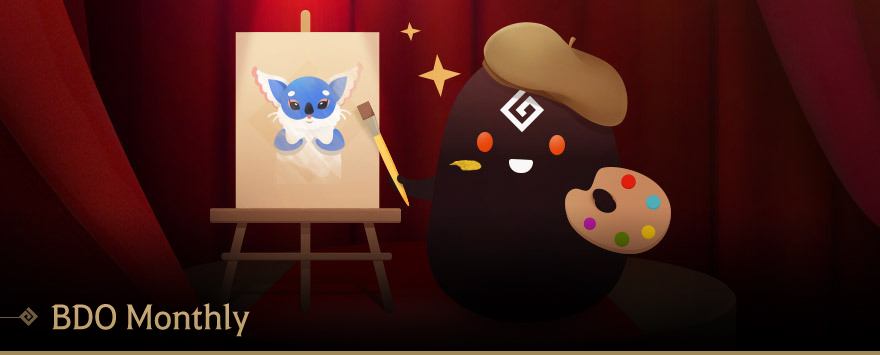 Greetings Adventurers,
The BDO Monthly May issue has just arrived! Grab a copy while it lasts!
In this issue of BDO Monthly, we had plenty of art, screenshots, guides, and comics to share! Between all the amazing submissions there was a lot of talent and we had a really tough time choosing who to feature! So let's start reading and find out who got featured!
Magazine Cover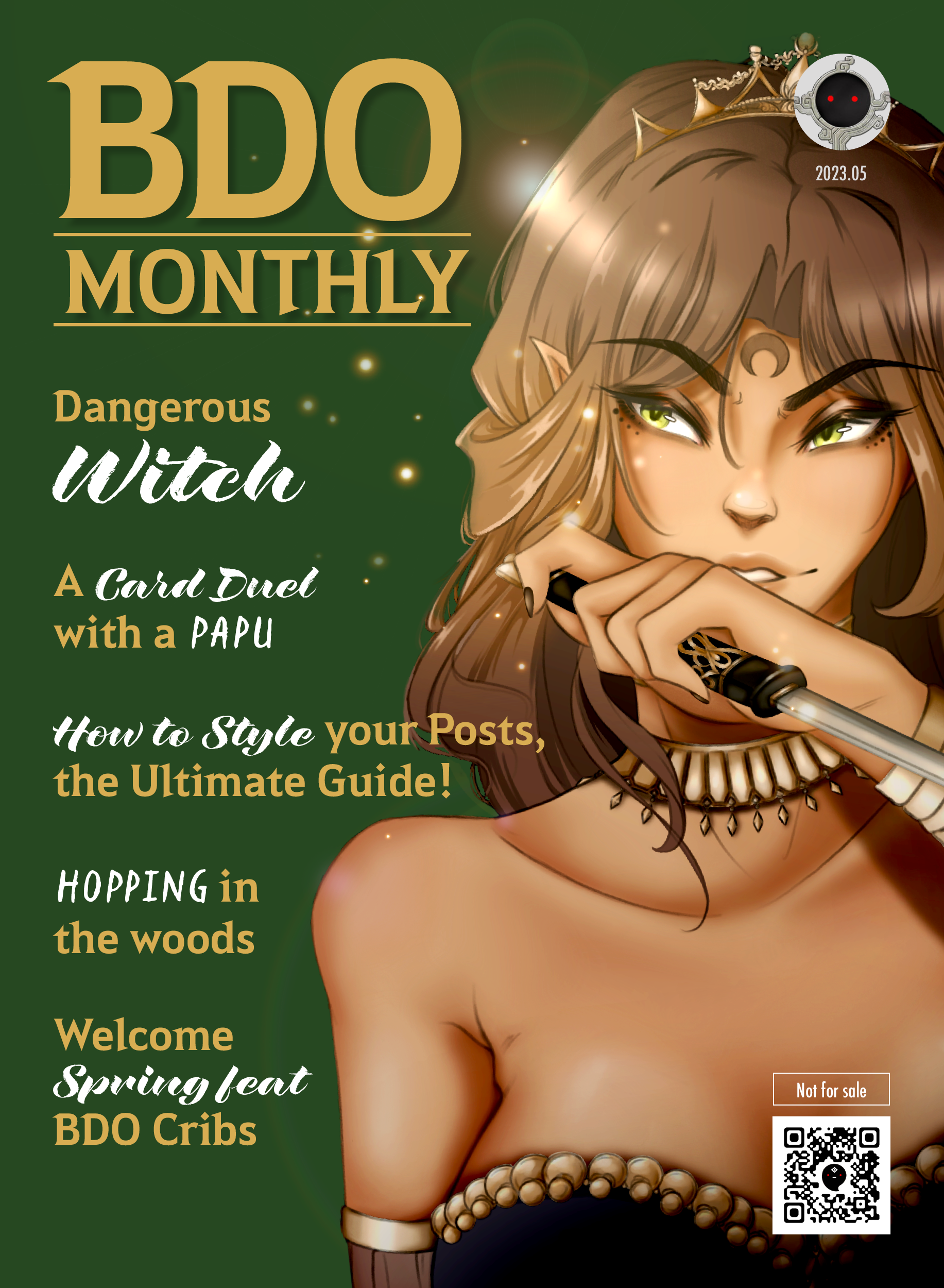 Drawings
접기
Have you imagined if you could have all the races, classes, and NPCs of Black Desert in cards? Adventurer Lorencja went ahead and created the first of the deck with a Scientist Papu! Would you go and collect them?
▶ Papu- Gameart -Game Card Papu - Lorencja
Adventurer YourSenpaii debuted in BDO Monthly with a stunning fanart of Maegu! Which character would you like to see next from YourSenpaii?
▶ Maegu fanart - YourSenpaii
From the cold winter into the warm spring and soon Summer, Adventurer YellowHeart drew a beautiful fanart of Drakania in the Shell Bell, while having their Awakening Weapon welcoming Spring!
▶ Spring with Drakania - YellowHeart
Is it a Ranger? Or maybe a Kuno? Oh, it's a Witch! Adventurer tasibee is also debuting in the edition of BDO Monthly. Have you ever tried this class?
▶ Witch Fan Art - tasibee
Adventurer Catrenza is having their BDO Monthly debut feature too! For this special occasion, they have drawn none other than Choice's Berserker. What other class would you like to see from Catrenza?
▶ Choice Berserker Art of Throne - Catrenza
Screenshots
접기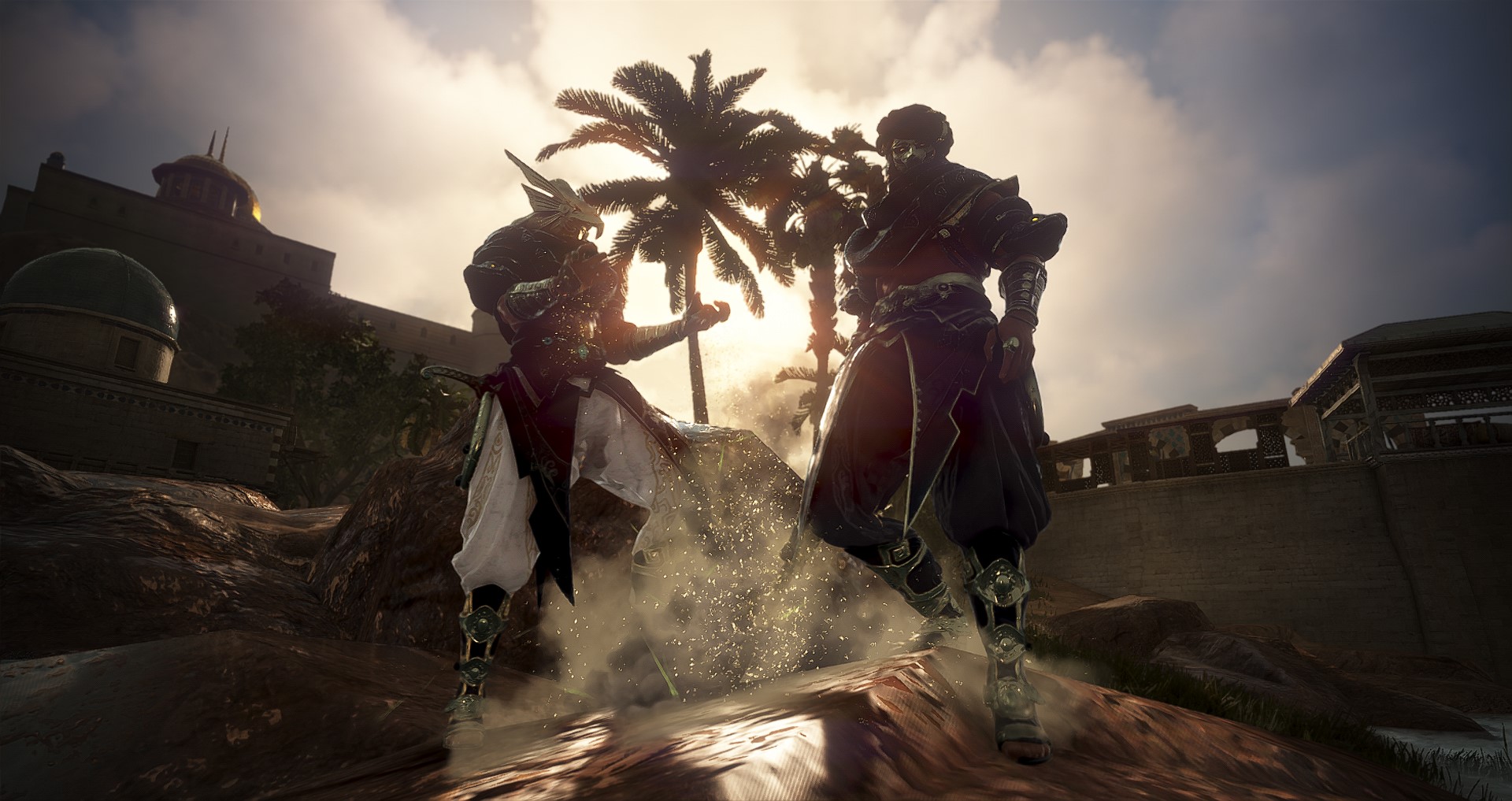 Jumping in the woods? Or better to fight in the Desert? Adventurer Dreamness has an answer for both, or should we say a screenshot? Can you recognize the Outfits represented in the second one?
Adventurer Jadefyre prepared their House for the Event "After Party at my place" and even after the event ended, they still shared their house with us! Be sure to check this crib and maybe get inspired by the Spring vibe! 
Adventurer ThesaurusNA made a fluffy and cute screenshot session about how to get up on a Monday when we are still thinking about the weekend! What do you think about these small tips?
Guide
접기
June is coming and so Land of the Morning Light is too! To celebrate this Adventurer SquirrelMaster has created a Comic, what will await us this time?
May 2023 Issue's Adventurer of the Month Perks
★ 2,000 Pearls ★
BDO Monthly 30-day Title [Adventurer of the Month]
▲ Preview of the [Adventurer of the Month] Title
June 2023's Adventurer of the Month!
Who is Eligible?
- Adventurers who post on the Community > Fan Art or Tips & Guides from May 1st, 2023 and before the end of May.
- Any Adventurer who posts fan art, screenshots and guides, is eligible to be an "Adventurer of the Month"!
- "Adventurers of the Month" will be selected every month, and the total number of selected Adventurers may differ from month to month.
June 2023 Issue's Adventurer of the Month Perks
- 2,000 pearls
- BDO Monthly 30-day Title [Adventurer of the Month]
* Additional Notices
- The [Adventurer of the Month] Title will be sent by in-game mail. You must open the box sent to you by in-game mail to obtain the title. 
- Please note that using the [Adventurer of the Month] title item received via the in-game mail (B) will not refresh its expiration date. You have to wait until your current title is expired to apply the new title.
- The in-game mail will expire after 14 days and the box containing the title will expire after 7 days. Please make sure to open it before it expires.
- Your winnings cannot be transferred or ceded to another person. Prizes cannot be exchanged for other products of similar value.
- Screenshots, images, videos and guides that are featured in BDO Monthly may be shared on the official Black Desert website or social media channels.
- If your account is restricted for violating the Terms of Service agreement before you receive the event prizes, you may be disqualified as a winner and have any prizes withdrawn even after being selected as a winner.