GM Notes
Aug 30, 2023, 16:00 (UTC)
BDO Monthly - August 2023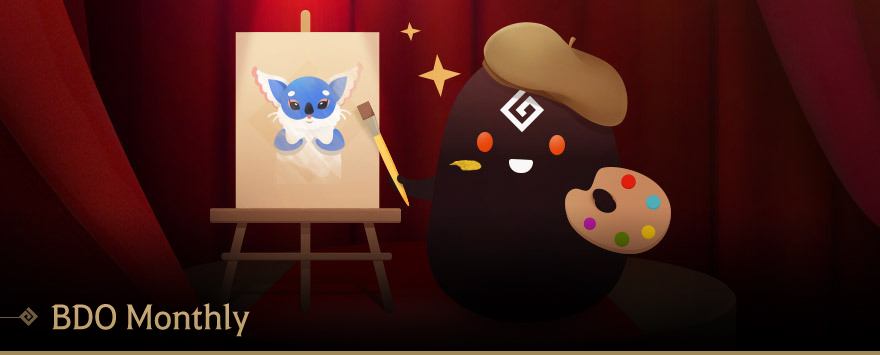 Greetings Adventurers,
The BDO Monthly August issue has just arrived! Grab a copy while it lasts!
Enjoy this issue of BDO Monthly while getting the most out of the Summer! As always, between all the amazing submissions there was a lot of talent and we had a really tough time choosing who to feature... So without further ado, let's start reading and find out!
Magazine Cover
Drawings
접기
Adventurer VMillikan debuts in BDO Monthly with their design of their Musa with the Palgong Outfit that left us amazed! If you had to ask VMillikan for a design of a class, which one would you ask for?
▶ "Without hands, bro" - VMillikan
Adventurer NekoAmyZ brought us an amazing fanart of the new Mythical Doom Horse! The amazing blue flames do justice to the new T10! We hope NekoAmyZ got it! And you? Did you manage to get the Mythical Doom right away?
▶ T10 Mystical Doom Fan Art - NekoAmyZ
Dancing among the cherry blossoms with a sword in the hand at ready! Adventurer YourSenpaii shared a beautiful drawing of Lahn dancing or probably preparing for battle with her Noble Sword. Which class would you like to see drawn by YourSenpaii?
▶ Lahn Fan Art - YourSenpaii
Screenshots
접기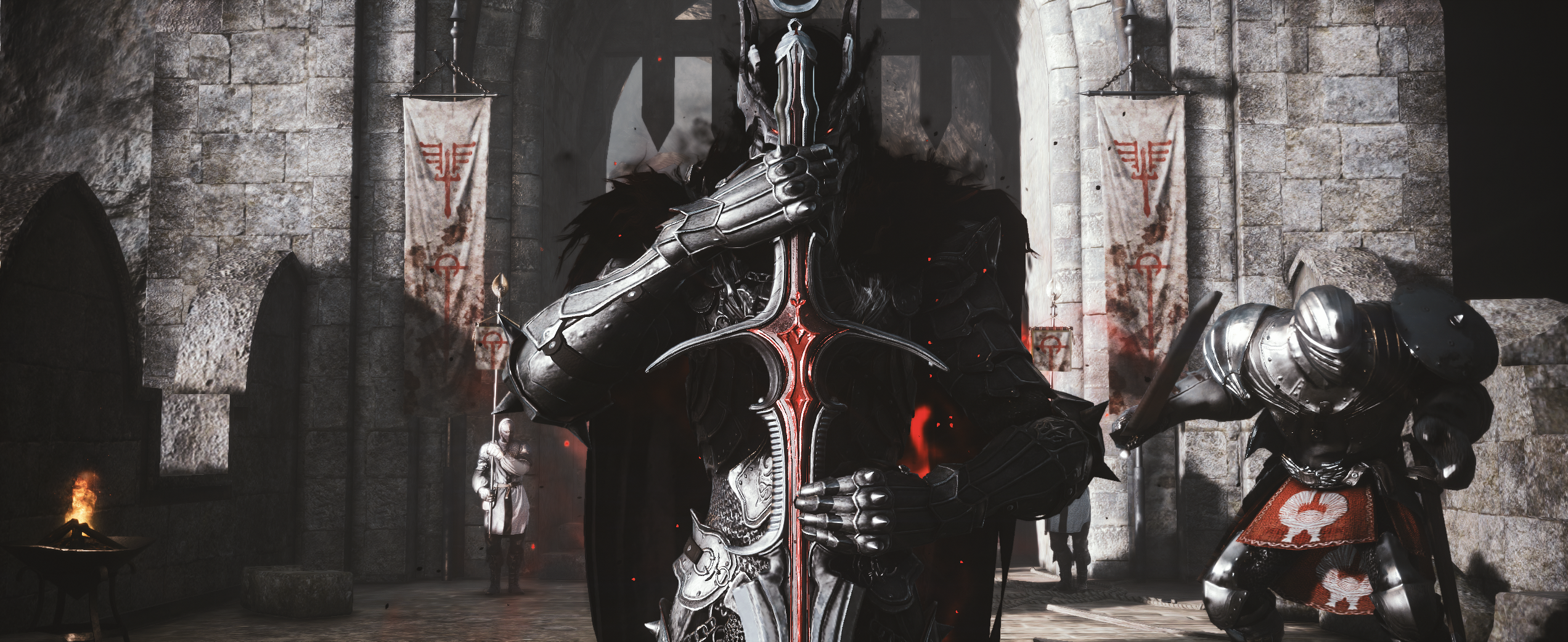 Adventurer Harnos joins us again in BDO Monthly with two of their screenshot sessions! We were amazed at the details of the gargoyles and the contrasts between the two Queens perfectly highlighted by Harnos! Under the moon's shadow in Delphe Knights Castle, will the Gargoyles protect the two Queens of Thorns in Calpheon? What do you think?
Adventurer Mirmulnir comes back to this month's issue with a Blue Dream or their Mythical Doom! The deep blue flames on their hooves when stomping or when summoning the Shadows of Hellfire, the Mythical Doom really looks mythical!
Adventurer Naelie comes back to BDO Monthly with amazing screenshots of Corsair! The sunset and the marine life surrounding Naelie left us stunned! Be it on land with their Serenaca or inside the sea with their Patraca, we hope Corsair is part of your world!
Adventurer Unikornu showed us a glimpse of their Land of the Morning Light Solbaram Neowa House, in a beautiful session of screenshots that let us see all the nooks and crannies! We hope you can visit Unikornu's residence and take a break from your adventures! 
Modeling
접기
This month's BDO Monthly brings back the modeling category with Wuju, the administrator of the Magnus made by Adventurer Chiraviks! We think they got their snot face just right! If you could make a doll from anyone in Black Desert, who would you choose?
▶ Little Wuju doll - Chiraviks
Guide
접기
We call out to all of our New & Returning Adventurers! Are you entering or returning to the world of the Black Desert and are a bit lost or don't remember your path? Not to worry! Adventurer Eriane got your back with this super complete Compendium where you can find everything you need! You can go directly to your question by following Eriane's quick table of contents!
▶ Eriane's Apprentice Journal: The Compendium of Novice Mistakes - Eriane
Do you want to start your Lifeskilling journey in Land of the Morning Light or understand better how to efficiently Gather? Adventurer FinalsTwin created two guides just for you! With a compilation of well-detailed videos, in no time you will be on top of the likeskilling world!
August 2023 Issue's Adventurer of the Month Perks
★ 2,000 Pearls ★
BDO Monthly 30-day Title [Adventurer of the Month]
▲ Preview of the [Adventurer of the Month] Title
September 2023's Adventurer of the Month!
Who is Eligible?
- Adventurers who post on the Community > Fan Art or Tips & Guides from August 1st, 2023 and before the end of  August.
- Any Adventurer who posts fan art, screenshots and guides, is eligible to be an "Adventurer of the Month"!
- "Adventurers of the Month" will be selected every month, and the total number of selected Adventurers may differ from month to month.
 September 2023 Issue's Adventurer of the Month Perks
- 2,000 pearls
- BDO Monthly 30-day Title [Adventurer of the Month]
* Additional Notices
- The [Adventurer of the Month] Title will be sent by in-game mail. You must open the box sent to you by in-game mail to obtain the title. 
- Please note that using the [Adventurer of the Month] title item received via the in-game mail (B) will not refresh its expiration date. You have to wait until your current title is expired to apply the new title.
- The in-game mail will expire after 14 days and the box containing the title will expire after 7 days. Please make sure to open it before it expires.
- Your winnings cannot be transferred or ceded to another person. Prizes cannot be exchanged for other products of similar value.
- Screenshots, images, videos and guides that are featured in BDO Monthly may be shared on the official Black Desert website or social media channels.
- If your account is restricted for violating the Terms of Service agreement before you receive the event prizes, you may be disqualified as a winner and have any prizes withdrawn even after being selected as a winner.