Lahn
Last Edited on : Dec 7, 2023, 16:04 (UTC)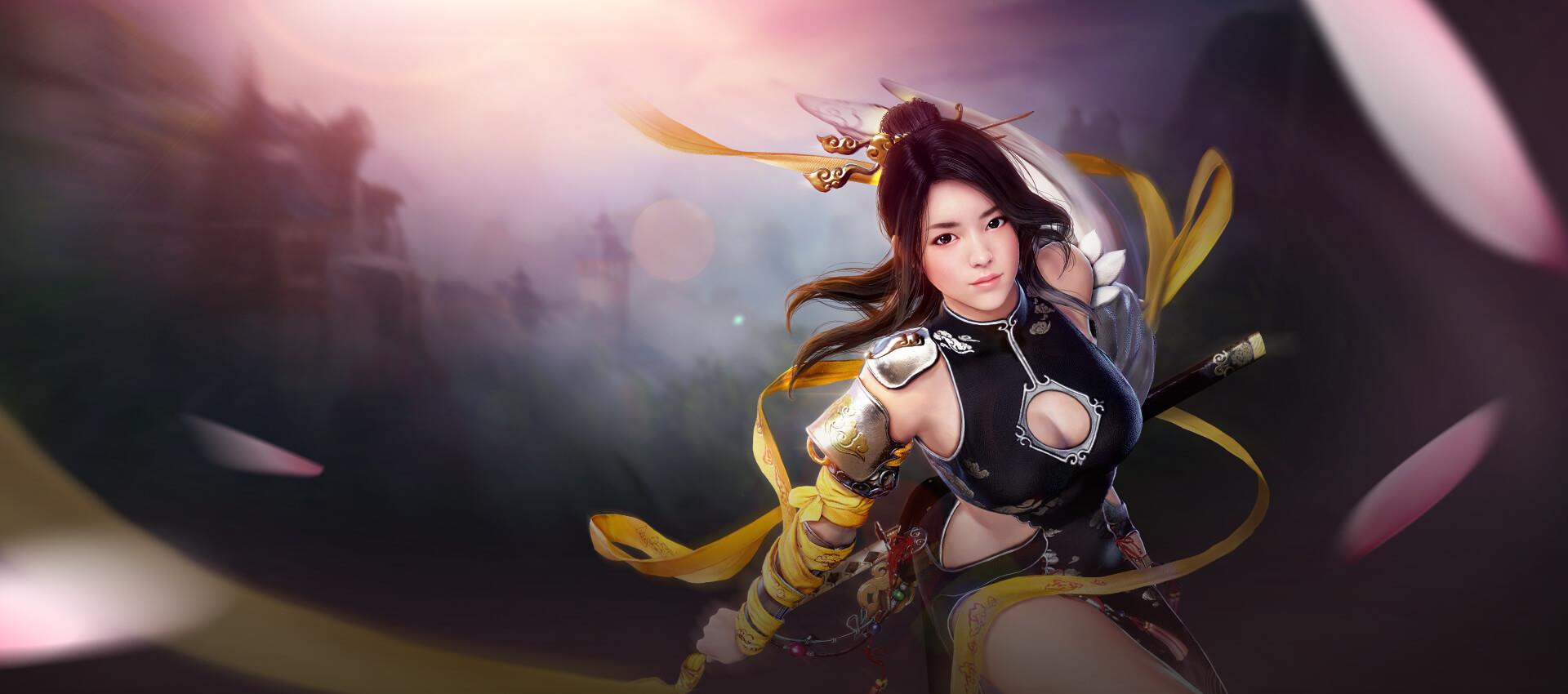 Lahn
Her Dance of Death Paints the Sky Crimson
---
◈ Weapon and Combat Style
Succession

Awakening

Combat Style

Melee

Combat Style

Melee

Weapon

Crescent Pendulum

Weapon

Crimson Glaives
---
◈ Overview
Lahn hails from a country in the Far East and wields a special type of weapon known as a Crescent Pendulum, a weapon with its end fastened to her arm.

She throws or swings her Crescent Pendulum to deliver devastating area-of-effect attacks and a number of skill combos against her enemies.

Enemies who get too close to Lahn will soon come to regret it, as she bestows swift punishment on them with her sub-weapon, the Noble Sword.

Her skill Nimbus Stride allows her to take an extended mid-air stride that reaches further with each successive mid-air jump or somersault. She uses this skill to travel quickly over long distances.

Although her attacks have a wide area-of-effect, she is not adept with quick maneuvers over short distances, thus requiring her to quickly and surely subdue her opponents with a series of skill combos once she engages in combat.
---
◈ Key Features

Base
- Engages in battle as if she were performing a well-choreographed dance, and has the ability to travel long distances by gliding through the skies using her skill Nimbus Stride.
Succession
- Delivers a whipping blow to her enemies by throwing or swinging her Crescent Pendulum.

Awakening
- Uses a pair of Crimson Glaives to delivers a fast-paced series of attacks that strike her opponents when and where they least expect.
---
◈ Combat Preview
Succession Combat Video
Awakening Combat Video
---
Click the images below to learn more about other classes.
---