GM Notes
[GM Notes] Holo's 6th Year Anniversary Events Summary
Black Desert
Feb 18, 2022, 00:00 (UTC)
38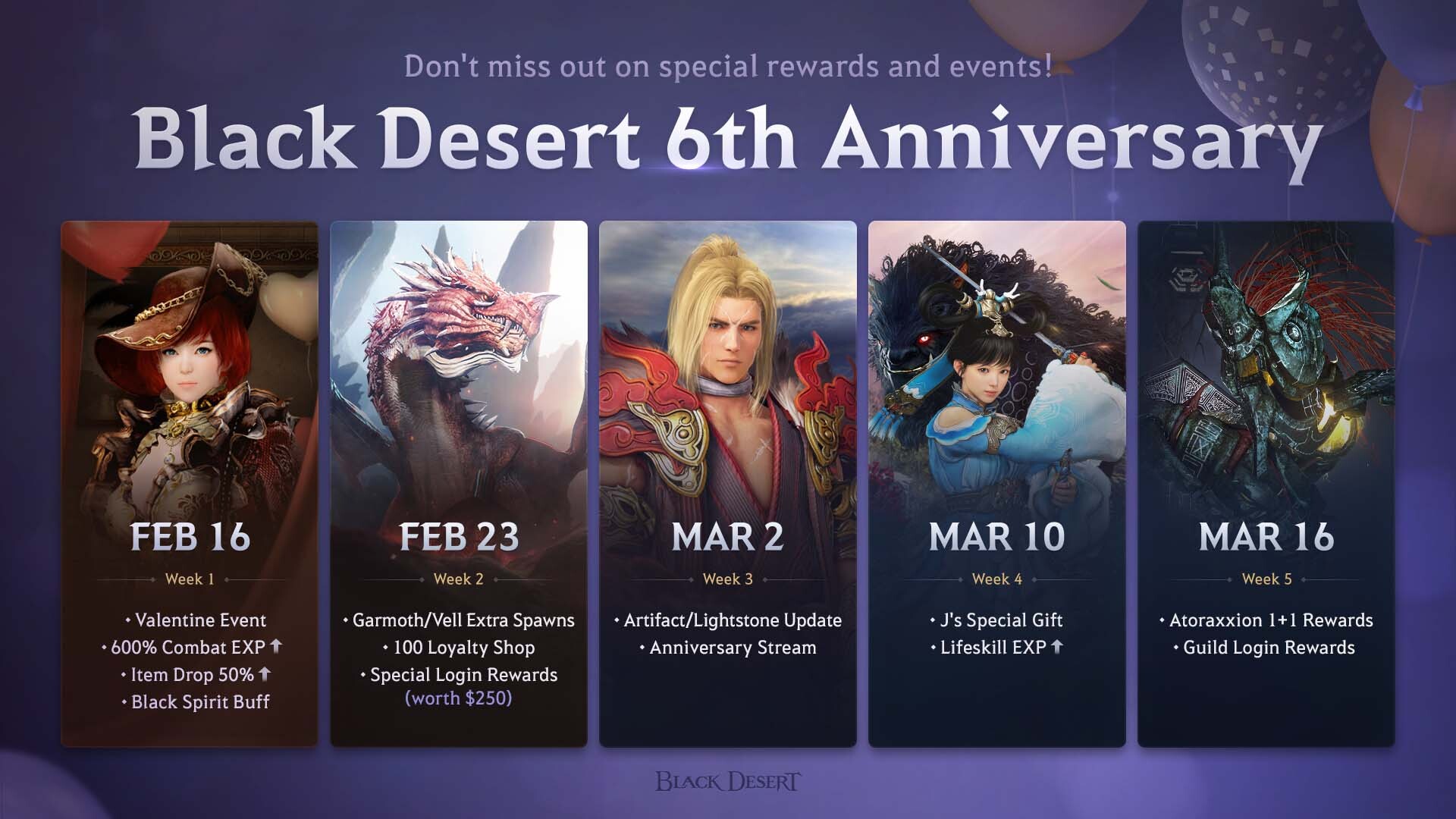 Adventurers,


Did you know that Black Desert Online is already nearly 6 years old? To celebrate our 6th anniversary, there are a multitude of events with crazy rewards coming up!
But with so many events, however shall our Adventurer keep up? o(・´д・`o)))三(((o´・д`・)o
Worry not! I, [GM] Holo, am here to give you a clear and concise rundown of these events!
(Some of these events will not be listed on the website, and some events have not yet begun. Clickable links will be updated on this page periodically.)


Holo's 6th Year Anniversary Events Summary
Please check back regularly as we post more updates and add more events!
Happy Adventuring, and may the RNG forever be in your favor. (ʃƪ ◜▿◝)
GM Holo