GM Notes
Nov 16, 2022, 09:00 (UTC)
AP & DP from Adventurer Logs & Quests
Whether you're an Adventurer who has freshly graduated from the season servers for the first time or someone who is resuming their journey in the Black Desert world, if you're not sure what you should be doing next, how about trying to get the extra AP and DP stats from Adventure Logs and questing?
Complete the following to get AP +8

&

 

DP +7

!
■ Adventure Logs (AP +6/DP +5)
Go to your in-game ESC menu and search for Adventure Log Bookshelf. Here, you'll find several rather peculiar adventure logs filled with a variety of episodic stories.
1) Bartali's Adventure Log ▶
AP +4
 /
DP +2
2) Herald's Journal ▶
DP +1
3) Deve's Encyclopedia ▶
AP +1
4) Dorin Morgrim's Secret Journal ▶ AP +1 / DP +1
5) Fughar's Times of Success ▶ DP +1
To unlock these stats, you'll need to prepare a variety of items and accomplish all sorts of tasks, so make sure you carefully read these stories to figure out exactly what you need
!
▲ Here you can see the stats you get from Adventure Logs
■ Character Levels (AP +1/DP +1)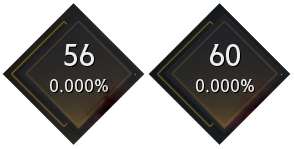 Achieve Level 56 ▶ DP +1
The stats that you gain from leveling are exclusive to each character, so you need to level up each character to level 60 to get them on said character. The AP +1 and DP +1 stats are a nice boost, so if you haven't already, try leveling up your character to level 60!
■ Kzarka: Barrier of Infestation (AP +1/DP +1)
Feeling a bit stronger, Adventurer? How about testing your strength against the World Boss Kzarka through a weekly quest in the Elvia Realm?
Complete Barrier of Infestation: Level 3 ▶ DP +1
Complete Barrier of Infestation: Level 5 ▶
AP +1
* If you haven't heard yet, you can now clear Barrier of Infestation: Levels 1-3 by yourself now!
■ Kamasylvia & O'dyllita Family Stats Quests (AP +1/DP +1)
Once you complete Kamsylvia and O'dyllita's main questline, you can accept and complete special Family Stats quests to obtain

AP +1

/DP +1

.
And last but not least, the Happy Black Spirit buff that you can see at the top of your screen!
We hope this brief summary will help you decide your next steps in your Black Desert journey! 
Happy adventuring!