GM Notes
May 1, 2023, 08:15 (UTC)
BDO Monthly April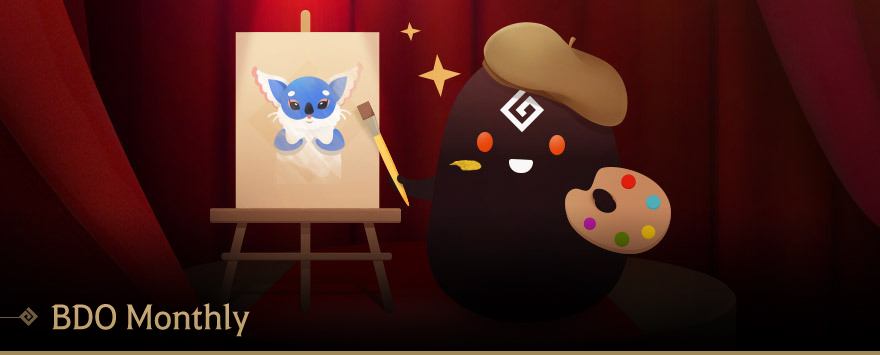 Greetings Adventurers,
The BDO Monthly April issue has just arrived! Grab a copy while it lasts!
In this issue of BDO Monthly, we had plenty of art, screenshots, guides, and comics to share! Between all the amazing submissions there was a lot of talent and we had a really tough time choosing who to feature! So let's start reading and find out who got featured!
Magazine Cover
Drawings
접기
Adventurer Sheres shared a Birthday Gift to their Valkyrie who turned 7 years alongside Black Desert! We hope that the 7th Anniversary brought back your fondest memories of your adventures! In the meantime, who is the class that also turned 7 years old on your journey Adventurer?
▶ Happy 7th Anniversary BDO!! - Sheres
Adventurer Mercuel  returned to our BDO Monthly with their Chibi Orzeca Warrior and this time full of Blackstar weapons! Whenever we see the Chibi Orzeca Warrior we can't stop and wonder: How much Rage has this Chibi Warrior? 
▶ Chibi Orzeca Warrior ⚔ - Mercuel
In the Spring all the butterflies fly towards flowers and Adventurer Borbuleta welcomes Spring with a Woosa fanart alongside her butterflies! Tell us Adventurer: How did you welcome Spring this year?
▶ Woosafly - Borbuleta
The cherry blossoms follow the spring breeze in a never-ending dance. That or Adventurer Cibyl Sorceress is playing around with their conjurings! Which flower petal would you like to see dance around your character?
▶ Spring Breeze - Cibyl
Screenshots
접기
Take a break from Subjugating monsters or all the Lifeskills activities and roam around the vast world of Black Desert. If you find the beautiful landscapes and places that Adventurer Dreamness  shared, let us know if they are as beautiful as in these amazing screenshots.
Adventurer Unikornu  comes back to BDO Monthly with not only one but two screenshots sessions! From the cute fauna to the cute pets, we couldn't decide which ones are the cutest! Which are your favorite wild animals and pets in Black Desert?
▶ Spring in Narcion - Unikornu
Guide
접기
Adventurer Rilma  makes their debut in BDO Monthly with an incredible guide of all the Furniture you can craft yourself in Black Desert, as well as detailed resources that you need, workshop locations, and Contribution Points! If you ever wanted to decorate your house, you will be at ease with this guide!
▶ Craftable Furniture of Black Desert - Rilma
접기
Adventurer Euelmitkeule is featured for the first time in our BDO Monthly with their super detailed Enhancing Guide! If you are part of our German Community, check this guide and tell us how your Enhancing experience improved!
접기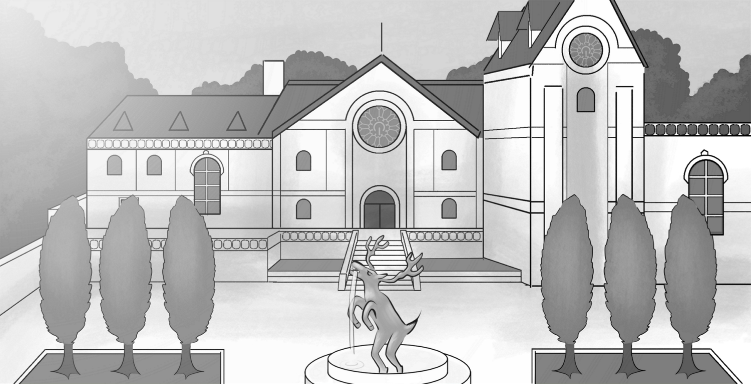 And to finish our April's issue of BDO Monthly, we end it again on a light note with Adventurer SquirrelMaster's comic! This time all of the Black Desert Classes joined for a special occasion: To celebrate the 7th Anniversary!
April 2023 Issue's Adventurer of the Month Perks
★ 2,000 Pearls ★
BDO Monthly 30-day Title [Adventurer of the Month]
▲ Preview of the [Adventurer of the Month] Title
May 2023's Adventurer of the Month!
Who is Eligible?
- Adventurers who post on the Community > Fan Art or Tips & Guides from April 1st, 2023 and before the end of April.
- Any Adventurer who posts fan art, screenshots and guides, is eligible to be an "Adventurer of the Month"!
- "Adventurers of the Month" will be selected every month, and the total number of selected Adventurers may differ from month to month.
May 2023 Issue's Adventurer of the Month Perks
- 2,000 pearls
- BDO Monthly 30-day Title [Adventurer of the Month]
* Additional Notices
- The [Adventurer of the Month] Title will be sent by in-game mail. You must open the box sent to you by in-game mail to obtain the title. 
- Please note that using the [Adventurer of the Month] title item received via the in-game mail (B) will not refresh its expiration date. You have to wait until your current title is expired to apply the new title.
- The in-game mail will expire after 14 days and the box containing the title will expire after 7 days. Please make sure to open it before it expires.
- Your winnings cannot be transferred or ceded to another person. Prizes cannot be exchanged for other products of similar value.
- Screenshots, images, videos and guides that are featured in BDO Monthly may be shared on the official Black Desert website or social media channels.
- If your account is restricted for violating the Terms of Service agreement before you receive the event prizes, you may be disqualified as a winner and have any prizes withdrawn even after being selected as a winner.