Notices
[Notices] Caution Against Private Servers and Unauthorized Programs
Black Desert
Jul 8, 2021, 03:17 (UTC)
29
Greetings, Adventurers.
Recently, we've seen the promotion of unauthorized programs on social media and other media sharing platforms. Our security team has discovered that these unauthorized programs contain malicious code that could lead to a serious breach of your personal information.
Even if you're curious, we strongly recommend against visiting or using websites related to unauthorized programs, as it could lead to unnecessary harm.
We've also confirmed these unauthorized programs cannot be used on the current live servers, and we're looking into where they are being shared to take them down.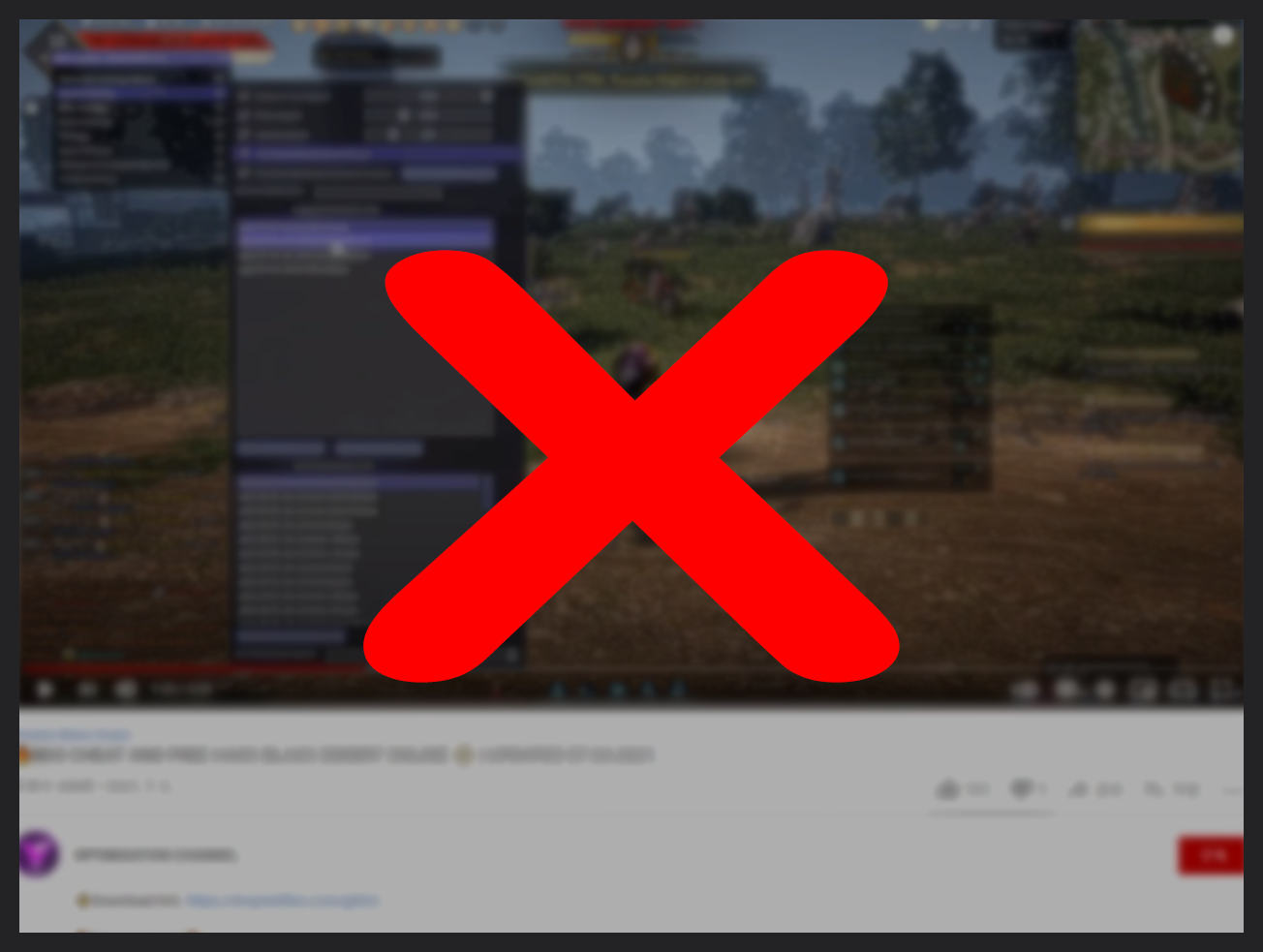 We would like to remind everyone that using unauthorized programs is a violation of the Black Desert Terms of Service and Operational Policy. Additionally, such programs pose the threat of infecting your PC with malicious code.
As always, we will do our best to ensure a safe and secure game environment. Thank you for your cooperation.