GM Notes
Feb 28, 2023, 16:45 (UTC)
BDO Monthly February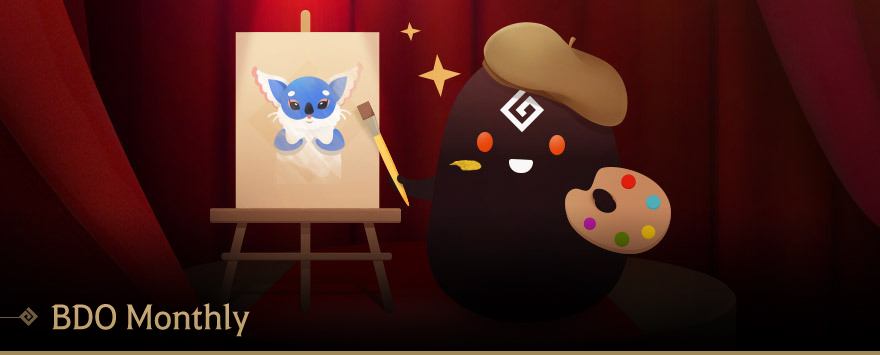 Greetings Adventurers,
The BDO Monthly February issue has just arrived! Grab a copy while it lasts!
February had come to an end and brought us plenty of art, screenshots, guides, and stories! Between all the amazing submissions there was a lot of talent and we had a really tough time choosing who to feature! So let's start reading and find out who got featured!
Magazine Cover
Drawings
접기
Between dirt and lightning, a powerful Musa fights Dastard Bheg! Adventurer Rhiin drew their guildie's Musa on an epic fight! If you had to draw your guildie which Boss would you choose for them to fight against?
▶ The Duel - Rhiin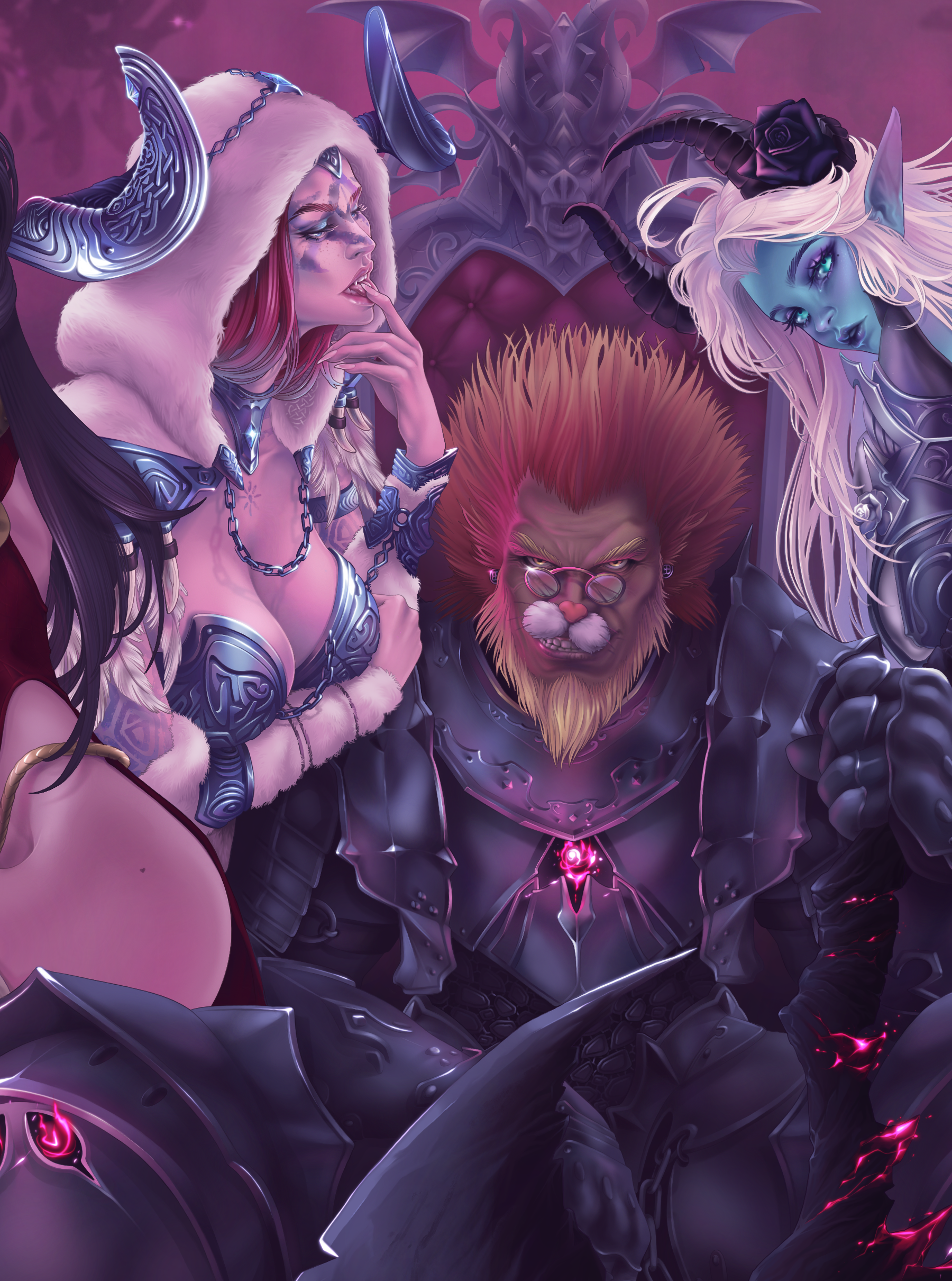 Adventurer WhyNotMe created an amazing commission for our Partner MrRapolas where they featured MrRapolas's Berserker with Lahn, Guardian, and Dark Knight! What would you like to see as next commission from Adventurer WhyNotMe?
▶ ✨ Berserk with Beautiful ladies :3 *:・゚✧ - WhyNotMe
A Fox Spirit wanders amidst the bamboo forest looking for something or someone... Adventurer Acantaraa returns with another traditional drawing to our BDO Monthly with a cute Fox Spirit trying to find their Maegu! Where could she possibly be?
▶ Fox spirit - Acantaraa
Kakuo gave you a portrait of all the classes in the past but about their self-portrait? Adventurer Akangi created one for Kakuo that looks amazing and after all "Character design" is their passion! We challenge all our Adventurers to do self-portraits of their favorite NPC!
▶ Self portrait of Kakuo, ca. 2023, colourized - Akangi
Screenshots
접기
After an adventure is always good to take a break and enjoy some beautiful landscapes. That's what Adventurer Dreamness and their twin sister did! Take a look at all the screenshots they took and tell us where you would take a break with your fellow Adventurer.
You may have heard of some rutines Adventurers have before enhancing, some only do it front of a specific NPC while others may prefer a specific spot. Adventurer Immy has created an incredible enchanting area in their Manor, maybe we should ask them to decorate ours too!
It's not the first time, nor the second that Adventurer Unikornu brought us their screenshots, but this time they get featured with an amazing show of skills of their Corsair! Which class would you bring to Adventurer Unikornu for them to take screenshots on a skill session?
Guide
접기
Adventurer Tooshaitopost made the incredible work of summing up everything you need to know about Quality of Life in the world of the Black Desert in one single guide! If you can't get enough of Black Desert Quick Tips, then make sure to check out this guide!
▶ Quality of Life: The Ultimate Guide - Tooshaitopost
접기
The winter came to Port Ratt and Adventurer Harth makes their debut in BDO Monthly with their amazing story and screenshots. What place or city do you enjoy seeing under the snow the most?
접기
Did you ever wonder what your Maids/Butlers are doing when you call them in the middle of a grinding session? Adventurer SquirrelMaster portrayed a possibility of that in their first comic in BDO Monthly! Finish reading our issue with this little comic!
February 2023 Issue's Adventurer of the Month Perks
★ 2,000 Pearls ★
BDO Monthly 30-day Title [Adventurer of the Month]
▲ Preview of the [Adventurer of the Month] Title
March 2023's Adventurer of the Month!
Who is Eligible?
- Adventurers who post on the Community > Fan Art or Tips & Guides from March 1st, 2023 and before the end of March.
- Any Adventurer who posts fan art, screenshots and guides, is eligible to be an "Adventurer of the Month"!
- "Adventurers of the Month" will be selected every month, and the total number of selected Adventurers may differ from month to month.
March 2023 Issue's Adventurer of the Month Perks
- 2,000 pearls
- BDO Monthly 30-day Title [Adventurer of the Month]
Additional Notices
- The [Adventurer of the Month] Title will be sent by in-game mail during a following maintenance. You must open the box sent to you by in-game mail to obtain the title. 
- Please note that using the [Adventurer of the Month] title item received via the in-game mail (B) will not refresh its expiration date. You have to wait until your current title is expired to apply the new title.
- The in-game mail will expire after 14 days and the box containing the title will expire after 7 days. Please make sure to open it before it expires.
- Your winnings cannot be transferred or ceded to another person. Prizes cannot be exchanged for other products of similar value.
- Screenshots, images, videos and guides that are featured in BDO Monthly may be shared on the official Black Desert website or social media channels.
- If your account is restricted for violating the Terms of Service agreement before you receive the event prizes, you may be disqualified as a winner and have any prizes withdrawn even after being selected as a winner.