Witch
Last Edited on : Sep 13, 2022, 14:11 (UTC)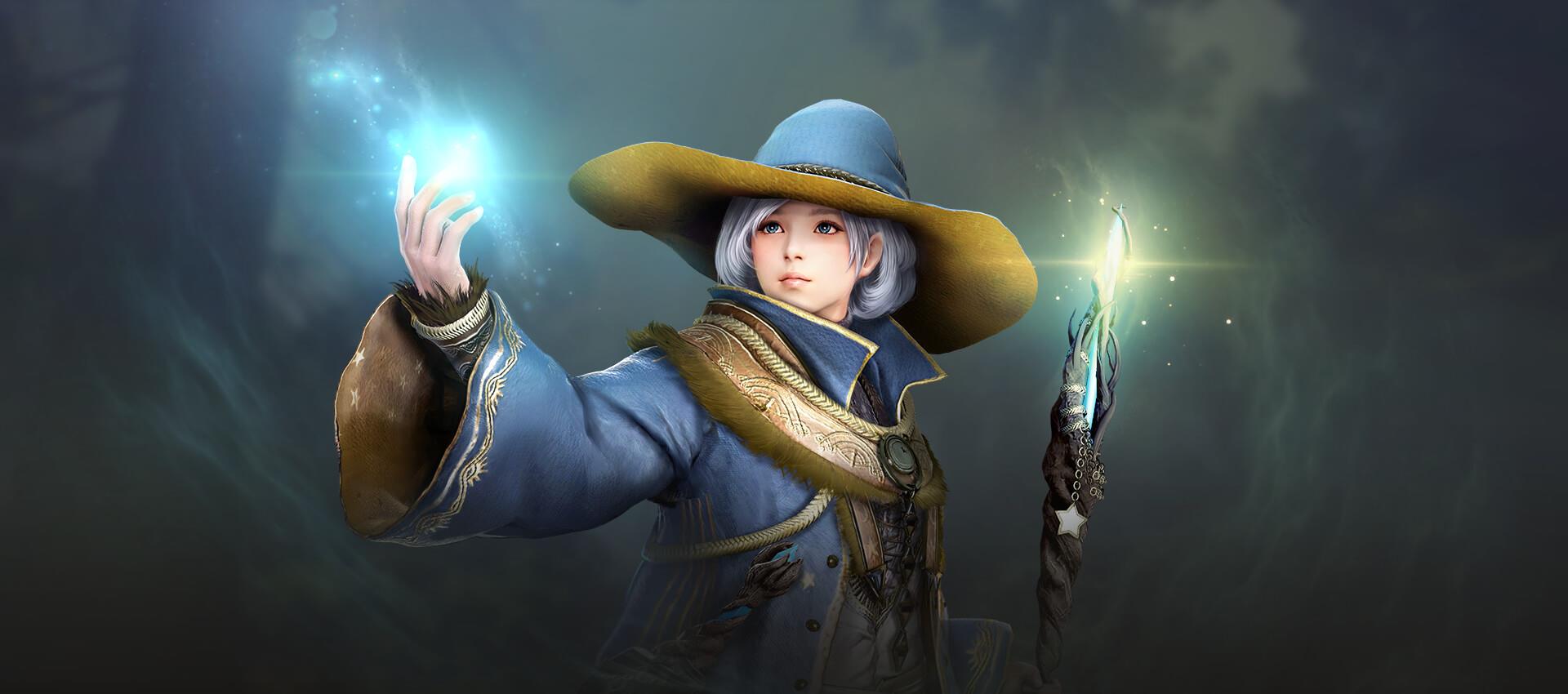 Witch
The Girl Who Commands the Power of the Elements
---
◈ Weapon and Combat Style
Succession

Awakening

Combat Style

Ranged

Combat Style

Ranged

Weapon

Staff

Weapon

Aad Sphera
---
◈ Overview
Witch is a gifted young girl with expert knowledge of elemental magic. She wields the natural elements with striking ease and delivers ranged attacks that freeze, incinerate, or topple her enemies. Her ability to instantaneously deliver a barrage of area-of-effect magic attacks is considered second to none.
Witch traverses through space to deliver area-of-effect attacks to her enemies and grants healing and defense buffs to her allies. Her extraordinary versatility comes more than handy on the battlefield.

Witch can cast spells that deliver area-of-effect damage at range using fire, lightning, and ice. She can also revive her allies with her skill Resurrection or restore the health of her allies using healing magic.
Witch can also turn the tide of battle in favor of herself and her allies by deploying ranged attacks and casting debuffs on her enemies.
---
◈ Key Features
Base
- Casts destructive elemental magic and heals and grant buffs to herself and her allies.


Succession
- Casts explosive area-of-effect spells that take elemental powers to the extreme.

Awakening
- Summons elemental entities imbued with the powers of earth and lightning.
---
◈ Combat Preview
Succession Combat Video
Awakening Combat Video
---
Click the images below to learn more about other classes.
---